Why every business needs a website in 2023?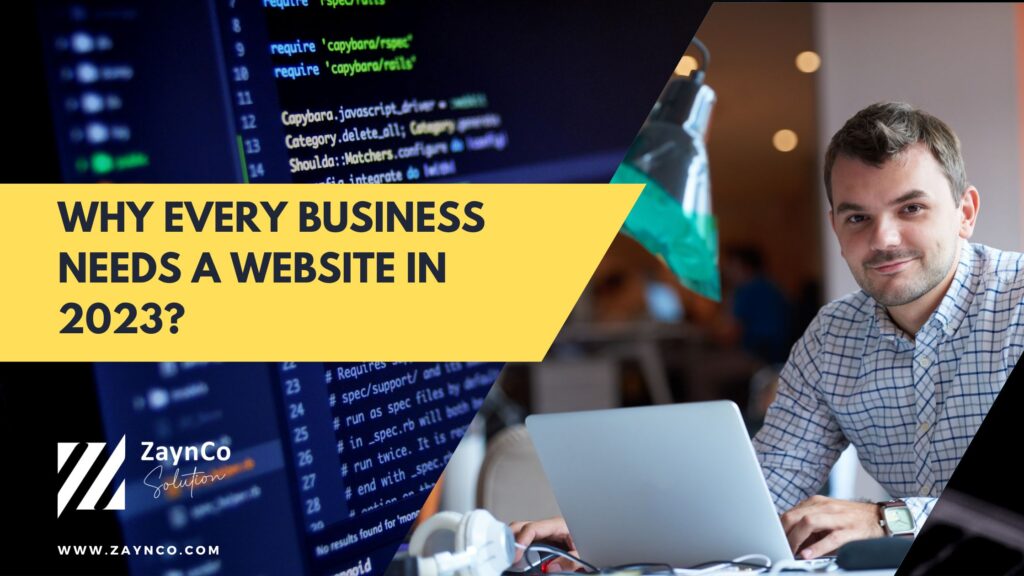 Every business needs a website for a variety of reasons. A website allows customers to learn more about your business, products, and services and allows them to interact with your company. Additionally, a website can help you reach a larger audience and increase your overall visibility. It also provides an opportunity to showcase your brand, build trust, and establish credibility.
There are several reasons why every business should have a website:
Increased credibility and professionalism: Having a website demonstrates to customers and clients that your business is legitimate and professional. It can also showcase your products and services more organized and visually appealing.
Better customer engagement:

A website allows you to interact with your customers and provide them with valuable information about your business. It also allows for customer feedback, which can help you improve your products and services.

Greater reach and accessibility:

A website allows you to reach a wider audience beyond your local area. It is available to customers 24/7 and allows them to learn about your business and make purchases conveniently.

Improved search engine rankings:

A website with relevant and high-quality content can improve your search engine rankings, making it easier for potential customers to find you online.

Cost-effective marketing:

A website can serve as a cost-effective marketing tool, allowing you to reach a larger audience at a lower cost than traditional marketing methods.

Increased sales and revenue:

A website can help increase sales and revenue by providing customers with an easy way to purchase your products or services. It can also help you upsell and cross-sell to existing customers.
Overall, a website can help your business in many ways and is essential to any modern business strategy and can be used to generate leads and sales, track customer data, and analyze performance.
We at ZaynCo Solutions provide services and solutions to help our valued clients with the best tools out there in the world wide web. Web Development Services and Solutions we serve our valued clients:
Web Design and Development
Domain Name Registration
Website Hosting
E-Commerce Solutions
SEO and Digital Marketing
Mobile App Development
Content Management Systems
Security and Maintenance Solutions
Feel free to drop your query at [email protected] or knock us at WhatsApp;